Myobrace in St. Albert, AB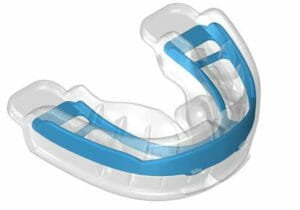 Myobrace has become a popular treatment method to correct growth and orthodontic issues. Although genetics play a role in facial growth and development, it is not as substantial as previously believed. In fact, poor oral habits including mouth breathing and improper swallowing are underlying causes of misaligned teeth.
FOR AGES 5 – 15
Permanent (adult) teeth erupt between the ages of 6 to 10. During this stage, teeth crowding and jaw misalignment can occur. At the ages of 9 to 12, children are still waiting for the remainder of their adult teeth to erupt. As the adult face develops, crowded teeth and poor jaw alignment can worsen.
What Causes Crooked Teeth?
The primary causes of poor jaw development and teeth alignment include habits like mouth breathing, incorrect lip, and tongue function. These issues continue through to the permanent detention, usually requiring complex orthodontic treatment. Such habits can easily be corrected through Myobrace as opposed to braces or Invisalign. Correcting the causes of oral issues allows natural growth and dental alignment to occur.
How Does Myobrace Work?
Myobrace in St. Albert consists of a series of removable Myobrace appliances which are worn for a minimum of 1 hour throughout the day and night. Myobrace serves to correct the patient's oral habits in regard to tongue and lip posture and swallowing patterns. Myobrace treatment can result in straighter teeth and a healthier smile as well as improved function and facial development. Myobrace is best directed to children and teens, however, treatment can be beneficial for adults also.
Will this work for me or for my child?
Successful treatment with Myobrace will require daily commitment and persistence. Additionally, results will depend on each individual patient's biology, which means results may appear quickly or take more time.
Frequently Asked Questions
According to the Canadian Dental Association (CDA) all children should have had an orthodontic assessment by the age of 7. Postponing orthodontic treatment can lead to less than ideal results as not all orthodontic issues can be treated when you wait for all adult teeth to come in. Some orthodontic issues are best addressed when children have both adult and baby teeth.
Yes, we do. We will work closely with you to create the perfect payment plan.
We will examine your mouth and asses the complexity of your condition. During your orthodontic consultation, you will tour the office, and meet your Invisalign doctor and team. We value patient education and comfort, which is why we want you to understand your orthodontic condition and treatment options. You will always have the opportunity to discuss any questions or concerns you may have.
Our orthodontic consultations are free